Hello! I'm Sugar.
After ages of silence, finally sugar speaks out! Listen to what sugar has to say in this sweet little book written and illustrated by a budding young writer, Kak Wa.
A sweet journey
A love-hate relationship.
Sugar's adventures with humans were full of sweetness and love, but also fraught with pain and suffering. Hoping to set things right, sugar finally reaches out to its human friends.
Meet the Characters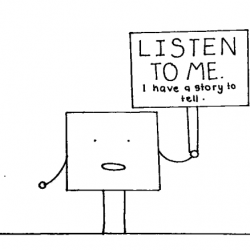 Sugar
"In this book, I am going to write about my life and what I went through until now. So, the first thing that you must know about me is that I've been here for generations." - an excerpt from sugar's self introduction.
Reviews
A tribute to sweetness
"This is a little epic story written by a bright 13-year old girl. The evolution of sugar is told in a concise and honest way, which should bring readers to make their own reflections. The 'problems' sugar had brought to humankind are real, and this book tells it all. A recommended read for children and adults alike."
- Dr Faridah Idris, A writer, academician and activist.
fa-group
A plea to humanity
"This book is beautifully written and simply but powerfully illustrated. It is a plea to humanity – Don't demean "Sugar". It is people, lifestyles and corporate manipulations of a weakness for what is tasty and sweet who are responsible."
- Dato' (Dr.) Anwar Fazal, International civil society leader.
For good health
"The author managed to gather and assemble key pieces of sugar history that most people are never aware of, which eventually led to excessive sugar consumption, especially the hidden types."
- Dr Nadrah Arfizah Arifin, President of
Malaysian Breastfeeding Peer Counselor Association
Contact the author
11 Jalan 3/4, 43650 Bandar Baru Bangi, Selangor, Malaysia.